AS "LATVIJAS MAIZNIEKS" RECOGNIZED THE BEST EMPLOYER IN LATGALA REGION FOR THE EIGHTH YEAR
05.04.2022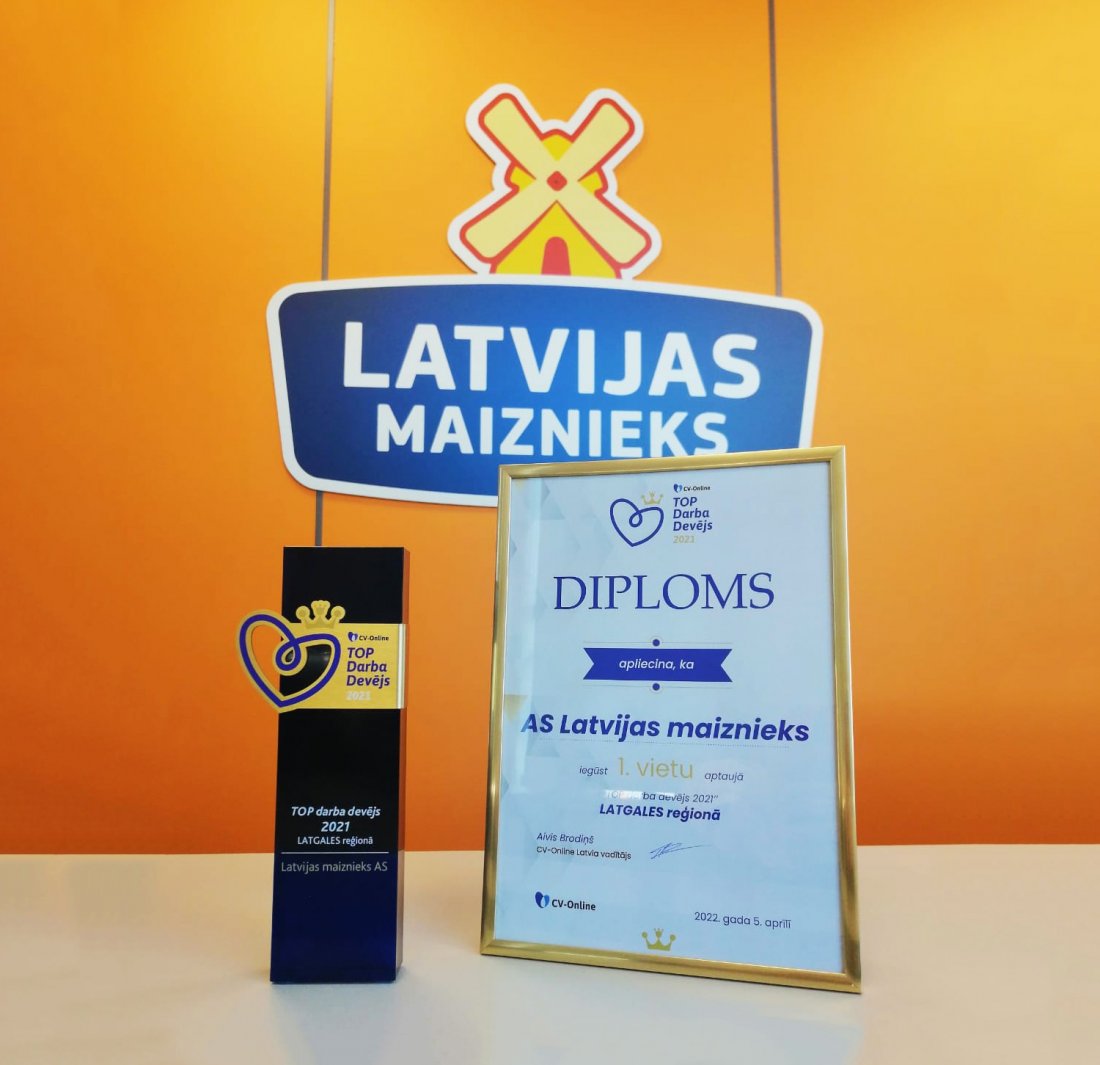 On April 5, in a solemn ceremony, the most coveted jobs in Latvia last year or "TOP employers 2021" were awarded, summarizing the evaluations of more than 12 thousand employees.
The results of this year's survey have introduced several changes in the lists of the most popular employers' leaders, including in the Latgale region. However, despite the general changes, JSC "Latvijas maiznieks" has managed to defend the first place and title of TOP employer in 2021 in Latgale for the eighth year in a row. The company JSC "Preiļu siers" has risen to the second place, but the third place this year is taken by SIA "Rēzeknes gaļas kombināts". In the fourth position of the best and most popular Latgale employers is SIA "Ceļi un tilti", but in the fifth place SIA "DEVONA".
Regarding the main reasons for wanting to work for a TOP employer in Latgale 2021 or JSC "Latvijas maiznieks", the respondents indicated - the company's recognition and good reputation, interesting and promising business sector, attractive company culture, as well as positive communication with the company's staff (as a customer, partner). ).
The beginnings of JSC LATVIJAS MAIZNIEKS can be traced back to 1968, when the Daugavpils bakery was established. Currently, JSC "LATVIJAS MAIZNIEKS" is the largest bread production company in Latvia. The latest technologies, combined with the best Latvian baking traditions, allow the products to maintain a good taste and quality.